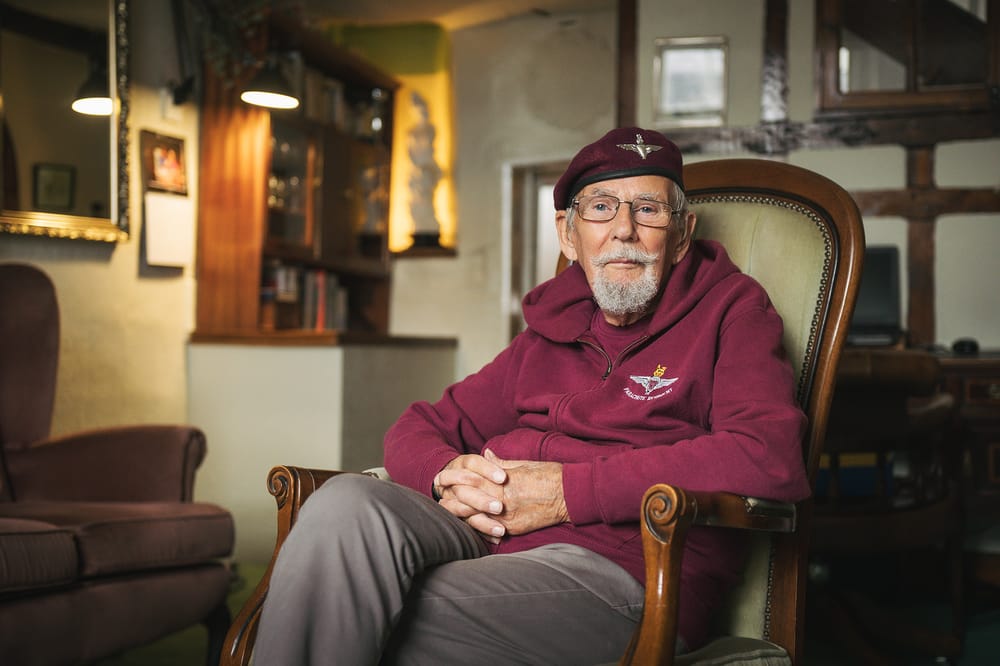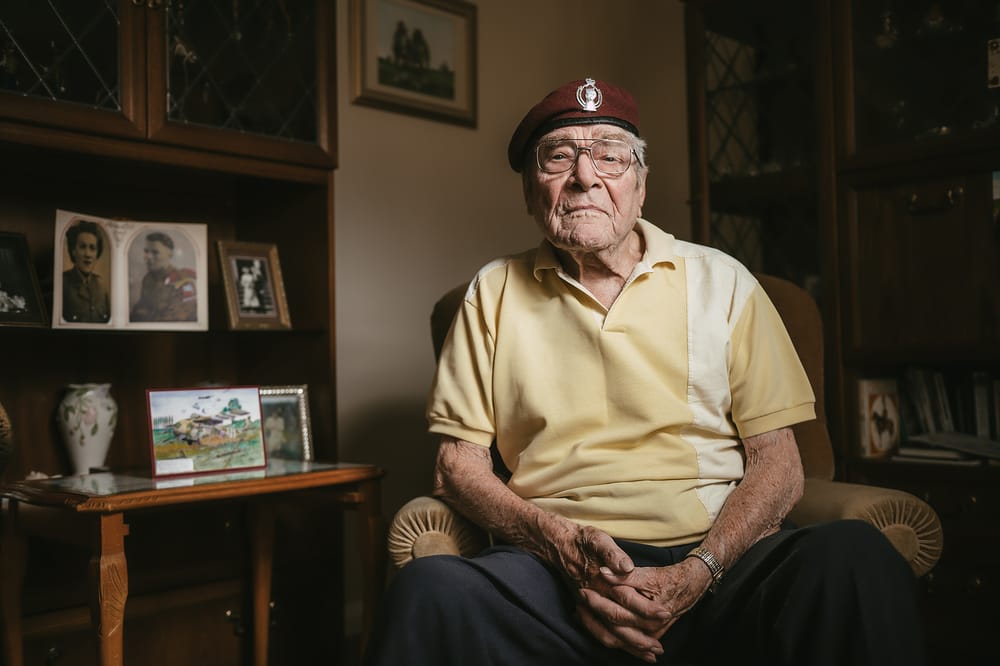 THE PROJECT
This collection of photographs honours the last veterans of the 6th Airborne Division. Driven by a desire to pay tribute to and commemorate the very last of these extraordinary men, the project was conceived by photographer Robin Savage and the Airborne Assault Museum. It presents the portraits of 17 veterans, in their homes, as they reflect on their wartime service but also their post-war lives and how the experiences shaped them.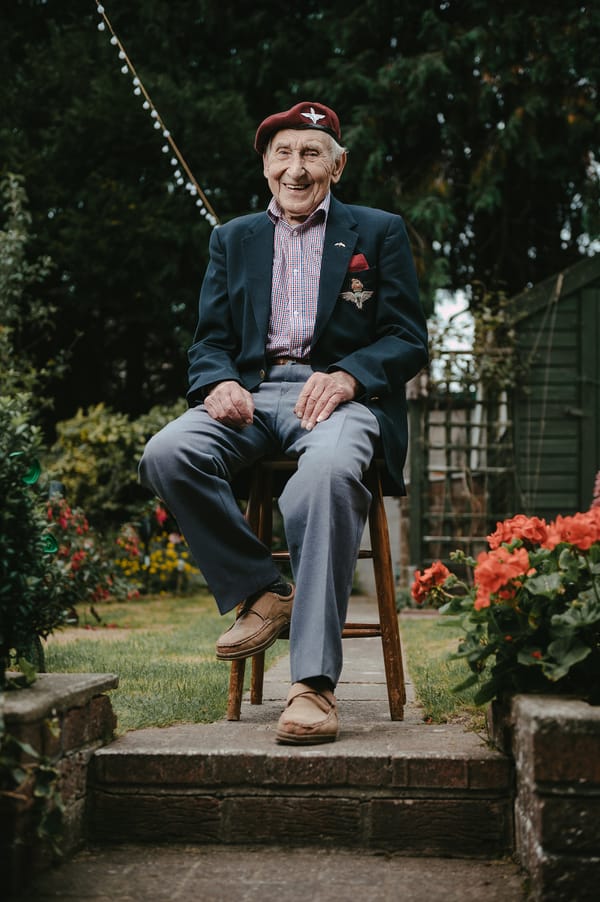 "I had the great privilege to spend time with the veterans, photographing them as they shared remarkable stories and personal memories. I want to ensure these people, who all volunteered to brave the most extreme dangers of the war, are never forgotten. This exhibition is all the more significant, I believe, as it may well be our very last chance to honour wartime Airborne veterans while they are still with us. It is a thank you for the immeasurable cost and sacrifice paid by these great men, the likes of which we will never see again."
Robin Savage
THE DIVISION
The 6th Airborne Division was formed on 23rd April 1943. It took part in the invasion of Normandy on 6th June 1944 (D-Day), remaining in the line until the breakout to the Seine in late August. During this time, casualties amounted to 1 in 5 men.
It reformed in the UK and was rapidly deployed in the Ardennes during the 1944-5 winter German counter-offensive (the Battle of the Bulge). In March 1945 the Division took part in the largest airborne operation with the Rhine Crossing and subsequent advance to the Baltic at the wars end in May 1945.
In late 1945 the Division was despatched to Palestine on internal security duties until the end of the British Mandate in 1948. In April of that year the Division returned to the UK and was disbanded.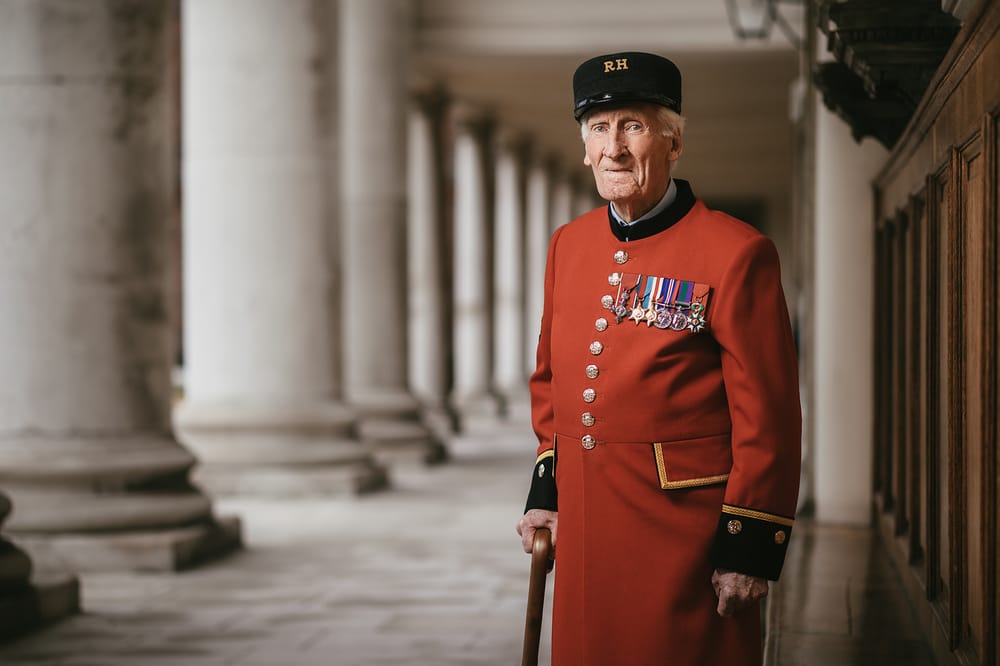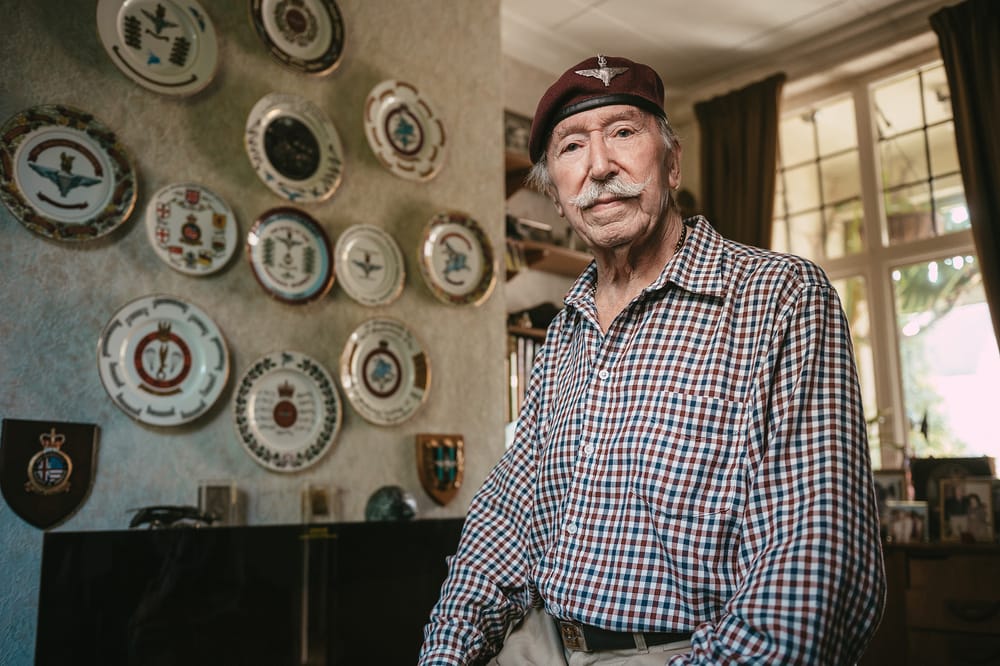 This exhibition has been generously produced by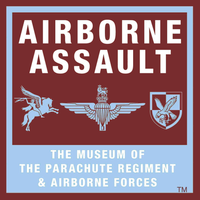 Airborne Assault is the Regimental Museum of the Parachute Regiment and Airborne Forces and tells the stories of the soldiers who go to war from the air. It is co-located at The Imperial War Museum Duxford.
Airborne Assault traces the history of the Parachute Regiment and Airborne Forces from its inception to the present day, including operations in Afghanistan. Providing an insight into how today's highly trained paratroopers are at the heart of 16 Air Assault Brigade Combat Team, the Army's rapid response force.
For enquiries: contact@robinsavage.co.uk
All photos copyright